Hondennamen met een T
Dit zijn de leukste hondennamen met een beginletter T
Heb je geen idee wat de naam van je nieuwe puppy moet worden, maar geef je wel de voorkeur aan een naam met de beginletter T? Taco, Terra, Tikkie… In de database van Hondennamen.nl vind je ze allemaal. Succes!
Hondennamen met een andere beginletter
Ben je niet op zoek naar een hondennaam met de letter T, maar naar een naam met een andere letter uit het alfabet, zoals L, O, of S? Uiteraard vind je ook de leukste, stoerste en mooiste hondennamen met deze beginletters op onze site.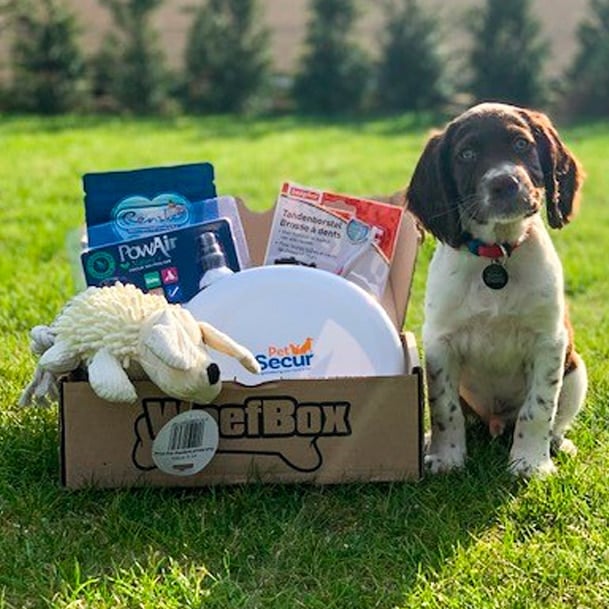 Puppybox
De Puppybox is het ultieme welkomstcadeau voor de nieuwe pup! Verras jouw pup of die van familie, vrienden of buren 🐶.
Bekijk onze puppybox
Tabor
Taco
Taffy
Taila
Tamara
Tandor
Tanja
Tara
Tarah
Tarka
Taro
Tarquin
Tarzan
Tascha
Taz
Tequila
Terra
Terrens
Terrie
Terza
Tessa
Teuntje
Thaira
Thor
Thyrone
Tiago
Tiamo
Tiana
Tibo
Tibor
Tico
Tikkie
Timber
Timbo
Timmy
Timo
tindra
Tinka
Tippy
Titan
Titie
Tito
Tjerry
Tjisjoe
Tobe
Tobias
Toby
Toetie
Tommeke
Tommie
Toots
Tosha
Toska
Tosti
Tostie
Travis
Trèsor
Trilha
Trippel
Tristan
Trix
Trixy
Trol
Troyka
Truffel
Tsambika
Tuco
Tule
Tum tum
Turbo
Turf
Twinkel
Twister
Tycha
Tyco
Tygo
Tyk
Tyson
Twiggy
Teeny
Toni
Topsi
Tracy
Tramp
Tweety
Teddie
Tikkie
Turbo
Tarzan
Thurston
Tandor
Texas
Terrens
Tanner
Timo
Tappie
Trippel
Truffel
Tresor
Terror
Twinkel
Tygo
Tristan
Tommie
Teuntje
Tostie
Thor
Tommy
Twister
Tico
Tosti
Terrie
Tonny
Tjisjoe
Tiras
Tank
Twix
Thyrone
Tobe
Toby
Tyk
Thibo
Tosca
Troy
Tommeke
Tabor
Trol
Tarmo
Timmy
Tippy
Tigo
Tyco
Tinus
Timber
Tjerk
Tjerry
Timbo
Tex
Tuscon
Tyson
Taki
Travis
Tule
Teddy
Tobias
Texes
Trapper
Toska
Tibo
Tarbijn
Tim
Tucker
Turf
Tipper
Tiago
Terra
Tum Tum
Tiamo
Teddy (Ted)
Thomas
Tarquin
Tibor
Titan
Tijger
Tuco
Toto
Taro
Tup
Tender
Taz
Toots
Toetie
Twiggy
Tweet
Tabasco
Tom
Taco
Tjordie
Trap
Tuathal
Tarek
Tchang
Tokso
Tijger
Tarok
Tymmo
Takkie
Tascho
Thodor
Tiffer
Toaster
Twister
Tiesto
Trippel
Tumbleweed
Tye
Treat
Thyphoon
Twitch
Thudpaw
Tudor
Trouper
Twisty
Topper
Tomcat
Tinkebel
Trickie
Tenaga
Tigger
Trixey
Tilee
Trampas
Tyros
Tinus
Txakur
Thaldo
Trump
Tricker
Targo
Trent
Titaness
Trophy
Tyzik
Tinder
Trapp
Tuppence
Toyko
Tomahawk
Twilight
Trackx
Tasko
Tuesday'S
Tempo
Tio
Tideles
Twinky
Tryfus
Turbo
Towser
Truffle
Treu
Tim
Touchant
Taurus
Tuur
Tru
Tjody
Thiadmar
Tjommie
Toad
Thorkill
Tycho
Thatch
Tiwaz
Toll
Trow
Teiga
Thristan
Tamaro
Thamon
Tiby
Teak
Tarco
Tinni
Tokay
Tasz
Toas
Takos
Tjikof
Tamor
Tass
Tjalko
Tate
Tonny
Terro
Tschmil
Tahvo
Toerec
Tae
Totty
Touch
Tigris
Tipper
Tig
Takoda
Tokio
Tozar
Tandar
Tompson
Tamahto
Tosikanis
Togger
Tapestry
Trido
Terra Bossta
Torr
Thordis
Toeba
Tailwheel
Tich
Titou
Toivo
Titten
Tobby
Toffee
Tjitske
Tjoepie
Tessar
Tonie
Tweed
Teut
Tripper
Tjoc
Tabriz
Topsey
Twinkie
Tootang
Twarres
Tom Boy
Tonsils
Treff
Tijr
Tanner
Tinker
Tsjorny
Tako
Tjira
Titch
Tency
Tiddles
Tzu
Thasi
Timy
Taglu
Tjuster
Tzar
Tsubi
Tjin
Tarrick
Tjesco
Thaiko
Tjomme
Tikos
Tarko
Taylor
Tjeamp
Tocha
Tjana
Tziba
Tuzla
Tacha
Taily
Tyssi
Teaka
Trusti
Troya
Toya
Twiedy
Torda
Tery
Tessa
Tippi
Toalla
Tiffani
Thura
Tamoesi
Tiggy
Tiaga
Tana
Twyla
Tjenka
Tuski
Taiza
Tarka
Tangy
Tina
Thamar
Tabea
Tjitte
Thibeau
Tyke
Tosje
Thenga
Tisay
Thisbe
Tarny
Tira
Tarah
Tilma
Tinny
Tahouka
Tankee
Tencha
Tiana
Tomomi
Tamina
Terracotta
Takina
Tjintha
Tige
Teuntje
Tooske
Trixy
Theja
Trixcy
Tjerka
Tippsi
Tula
Tipske
Trendy
Tiswah
Toosie
Tjakota
Tekla
Tjodi
Tazzi
Toska
Toesjka
Tiny
Tinga
Thora
Thyras
Toushka
Troja
Taika
Tully
Tabita
Tertsa
Toiva
Tamar
Toecheese
Toekie
Takelothis
Tineke